---
Car Care Questions
At Rallye Motors we're often asked automotive maintenance questions and car care questions by curious or concerned drivers. In order to provide a solid resource for Roslyn drivers, we've put some of our most common auto repair questions and car care tips below:
---
How Often Should You Change Your Oil?
In the past, it was standard practice to seek oil service every 3,000 miles. Thanks to numerous advancements, most vehicles can go between 7,000 to 10,000 miles before an oil service. However, Mercedes-Benz vehicles can expect to receive oil service as part of Service A* and Service B*, performed every 10,000 and 20,000 miles respectively. For more information on Service A** and Service B** intervals, speak with our service center.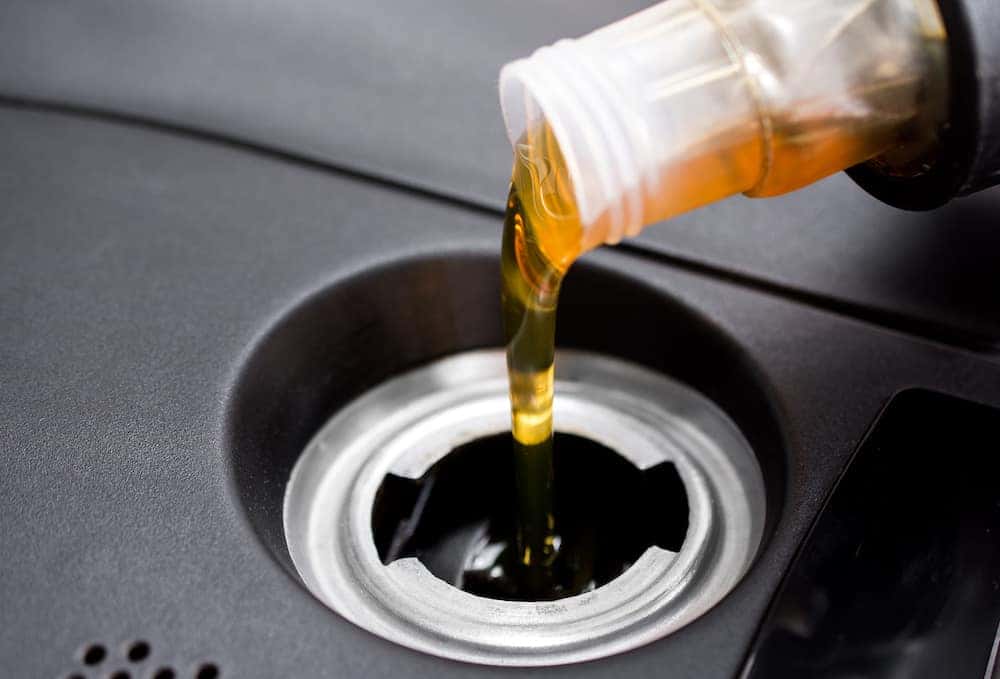 ---
How Often Should You Rotate Your Tires?
How often you rotate your tires in part depends on your vehicle's drive train. Generally, FWD or RWD vehicles can go between 5,000 to 7,500 miles before they require a tire rotation. On the other hand, AWD vehicles require more frequent rotations since power is being sent to all four wheels instead of just two. Experts currently recommend scheduling a tire rotation somewhere between 3,000 to 5,000 miles for an AWD vehicle. As always, your owner's manual will have more specific recommendations for tire care.
---
How Often Should you Replace your Car Battery?
The typical car battery can last 4 to 5 years, however, there are circumstances that can lead to needing a battery replacement sooner. You may need to replace your car battery sooner if
Your vehicle is exposed to extreme heat or cold
You frequent rough roads or go off-roading
You've performed multiple jump-starts
---
How Often Should You Change Your Engine Air Filter?
To prevent sluggish acceleration, spark plugs misfiring, and black smoke pouring out of your exhaust, you'll need to change your engine air filter. Recommendations say that you should change your engine air filter every 35,000 to 40,000 miles, though if you drive on gravel or dirt roads you may need to replace your filter more often.
---
How Long Do Car Brakes Last?
One of the common auto repair questions is, "how long do car brakes last?" The life span of your brakes can vary quite a bit due to a number of factors. To put a broad number on it, brakes can last anywhere between 25,000 and 65,000 miles. Your owner's manual can offer a starting recommendation, but know that the time can change depending on:
Brake pad material
Driving habits
Your Environment
---
What is Car Detailing?
Car detailing takes the typical car wash and upgrades it to a thorough deep cleaning inside and out. Your exterior will be washed, inspected, and then buffed and polished. A clay bar or wax treatment may be applied to help loosen dirt and restore the paint's shine. Inside your vehicle, the upholstery will be vacuumed and the leather interior will be scrubbed and conditioned. Plastic and vinyl surfaces will be wiped down, along with your interior windows.
---
Why is My Car Overheating?
Several factors can lead your vehicle to overheat. Some common causes include:
A leak in the cooling system (the most common cause)
Problem with your coolant
Coolant hose blockage
Radiator issues
Broken water pump
---
Why is My Car Leaking Water?
While this may alarm Syosset or Jericho drivers, rest assured that most likely this isn't a major issue. The air conditioning system in your vehicle creates condensation when it's been running, which will often lead to small puddles of water towards the back of the engine compartment. To confirm it's truly water leaking from your vehicle, place a white piece of paper at the spot of the leak. If the liquid absorbed by the paper is clear, it's likely condensation. If the liquid is colored, you'll want to contact the Rallye Motors service center for further investigation.
---
Why Does My Car Shake When Braking?
If your vehicle is shaking while you're behind the wheel, you'll want to find the culprit. The top contenders for your vehicles new-found movement include:
Warped brake rotors: If you experience the shaking when braking, warped rotors could be the cause.
Tire troubles: Uneven wear, age, and a need for realignment can all cause your vehicle to vibrate.
Suspension problems: If the shaking occurs while driving as well as braking, it could be a problem with your suspension.
---
Why is My Steering Wheel Shaking?
Steering wheels can shake for multiple reasons, but the most common cause is that your tires are out of alignment. Luckily, tire alignments are quick and relatively inexpensive. If this doesn't turn out to be the reason behind your shaking steering wheel, you'll want to look at:
The condition of your brakes
Whether your wheels are balanced
Worn or loose driveshaft
Bad wheel bearings
---
Answer Your Car Care Questions With Rallye Motors!
Whether you need to seek service for an issue mentioned above, or you have additional automotive repair questions, the certified mechanics at Rallye Motors are here for you. Schedule your appointment today, and check out our service specials for affordable car care.